WA Legal Roundup - McCallum v. Allstate Edition
Four new opinions out of Div. II as of yesterday. One of them I will explain in more detail, as it has implications for open government and is a great win for my firm (assuming it is upheld on appeal (if granted appeal, of course)).
Assoc. Petroleum Prods. v. Nw. Cascade, Inc.
A silly contract dispute. Associated sued Northwest for money not paid on its bills. Northwest deducted the money from those bills because Associated may have unilaterally modified the contract without telling Northwest. Associated was granted Summary Judgment against Northwest. On appeal, there were issues of fact as to whether Associated did in fact give reasonable notice:
We hold that a genuine issue of material fact exists as to whether Associated provided reasonable notice of the new charges to Northwest before imposing them. Associated claims that Bertram discussed the new charges with Warren at the December meeting. Warren says that Associated wanted the meeting to discuss "housekeeping" issues. Associated claims that it provided Warren with a sheet explaining the new charges. Warren says that he does not recall seeing the new sheet and further explains that he would not have agreed to the new charges because he had no authority to do so. Associated then began billing for the new charges in its lengthy itemized billings. But Associated did not separately confirm or highlight the "new" agreement either in its billings or in a separate document. Although Northwest may have been lax in reviewing its billings, we cannot conclude as a matter of law that the new billings alone gave Northwest reasonable notice of a new contract, particularly where the parties had operated under the old agreement for only four or five months, and Warren had specifically rejected any increase in the fees at the December meeting. Under these circumstances, the trier of fact could find that Associated had to provide something more than simply changing its billings to create a new agreement.
Those of you that follow the Prof. know that I am a Plaintiffs' P.I. Attorney. You also know that I work for Stritmatter Kessler Whelan Coluccio. One of the reasons I was so attracted to this firm was the fact that the fight for us doesn't necessarily end at creating a good monetary result for our client. As an example, when I was a clerk we tried a premises liability case that resulted in the murder of our client. After we settled the civil suit, we realized that the police had never prosecuted the murderer, citing self defense. We knew a lot more about the case than the police at this point, and, with the permission of the client, offered our investigative materials, depositions, and other assistance we could offer to see justice done for the family of the victim. We lobbied hard for to both the Chief of Police and the Prosecuting Attorney to try and get this done.
This is one of those cases.
This requires a little background:
In 1992, Allstate, evidently tired of its "You're in good hands" image, decided it needed to toughen up. It hired a little consulting company by the name of McKinsey and Co. to revamp its claims handling process. The report was titled "From Good Hands to Boxing Gloves," and institutionalized the deny deny deny claims handling practices that Allstate is known for.
McCallum was in an auto accident and sought coverage under her UIM policy for the $23,000 in medical bills that she had incurred. Allstate instead, consistent with its practices, offered $9,000. McCallum brought a suit against Allstate in an attempt to collect what was due to her under her policy. After the arbitrator awarded her arbitration limits ($50,000...would have been cheaper to play nice, Allstate), McCallum initiated a bad faith suit.
McCallum sought discovery of the CCPR, CPPP, McKinsey documents and all other claim practice manuals that set forth Allstate's policy on how it handled claims. Allstate of course wants the documents to remain under wraps, as it would be very damaging to an insurance company for its insureds to learn that the company has a policy of beating on the little guy so the little guy doesn't get what he paid for. Allstate refused to turn over the documents and attempted to obtain a protective order, citing trade secret. It did, however, publish the original McKinsey documents on its website, which rendered a sister suit seeking just the McKinsey documents as moot (The court makes note of this in a footnote where it says the McKinsey documents are not part of the appeal). It said it would only reveal them under a confidentiality agreement. In support of its argument, it submitted the declaration of its VP, Christine Sullivan, and a local claims representative, Robert Bjorback. The trial court granted the order.
This is when Allstate was made to look just plain silly:
Soon after, McCallum deposed Bjorback and Sullivan as to their declarations. McCallum pressed Sullivan about the McKinsey documents in her deposition. Additionally, Bjorback admitted that he had no knowledge as to how much time, manpower, or financial recourses Allstate spent to prepare its manuals and procedures. Bjorback also testified in his deposition that he had no knowledge of Allstate's competitors' business practices, leading McCallum to conclude that, contrary to his declaration statements, Bjorback had no idea whether Allstate's processes are unique or that its competitors would want them. In addition, Bjorback testified that Allstate was compelled to produce the 1995 version of the CCPR claims manual in another case, Tastad v. Allstate Ins. Co., noted at 86 Wn. App. 1118 (1997), despite his declaration stating that the materials were trade secrets and/or confidential. He was unsure of the differences between the 1995 version and the current version of the claims manual. He had not "compared them." As a result of the discrepancies between Bjorback and Sullivan's declarations and deposition testimony, McCallum moved the trial court to vacate the protective order.
The motion was granted, and Allstate appealed.
The court noted an abuse of discretion standard for a denial of a protective order to place documents under seal. Dreiling v. Jain, 151 Wn.2d 900, 907, 93 P.3d 861 (2004). The court then noted that Dreiling expressly adopted Foltz v. State Farm Mutual Automobile Insurance Company, 331 F.3d 1122 (9th Cir. 2003), as the standard:
In reaching its decision, the Foltz court concluded that a party seeking a protective order bears the burden of showing good cause for each particular document it seeks to protect. To establish good cause, the party must show that specific prejudice or harm will result if no protective order is granted. Foltz, 331 F.3d at 1130; Dreiling, 151 Wn.2d at 916. Unsubstantiated allegations of harm will not suffice. Foltz, 331 F.3d at 1130; Dreiling, 151 Wn.2d at 916. Where possible, the party must provide specific factual demonstrations supported by affidavits and concrete examples rather than by broad or conclusory allegations of potential harm. Foltz, 33 F.3d at 1130; Dreiling, 151 Wn.2d at 916-17.
The court went on to explain that Allstate had not met its burden. If you had skimmed this earlier, go back and read the part about Bjorback's deposition. This lengthy quote bears reading:
[M]aking efforts to maintain the documents' secrecy is the only requirement with which Allstate has complied. Similar to the Woo declarations, Sullivan and Bjorback's declarations failed to provide concrete examples to illustrate how Allstate's strategies or procedures in handling claims were materially different from those of its competitors. See Woo, 137 Wn. App. at 489. Instead, Sullivan and Bjorback's declarations consist of conclusory statements that should its competitors gain access to its national policies, the competitors will gain an unfair advantage. And similarly, the declarations provide only conclusory statements that Allstate devoted considerable time, manpower, and finances in developing the documents. Again, the declarations include no specific examples to support these conclusions.

The conclusory statements and unsubstantiated assertions in Sullivan's and Bjorback's declarations are insufficient to establish the documents contained trade secrets. See Woo, 137 Wn. App. at 489. Thus, Allstate did not establish that the documents were trade secrets, warranting protection under CR 26(c)(7). See Woo, 137 Wn. App. at 489; Dreiling, 151 Wn.2d at 916. Nevertheless, we recognize that a trial court has discretion to grant protective orders under CR 26(c). T.S., 157 Wn.2d at 423; Dreiling, 151 Wn.2d at 907. And when the trial court granted the conditional order in this case, it requested copies of all the documents within seven days, for in-camera review to determine whether the protective order was necessary. The trial court stated that it would "leave it open," encouraging McCallum to move to vacate the order if, after reviewing the documents, she believed the protective order was not legally sound.

Though Allstate failed to establish the documents at issue were trade secrets, the trial court balanced the interests of both McCallum and Allstate in determining that a protective order was necessary initially. The trial court recognized that the documents may lead to information relevant to McCallum's bad faith claims. It was also sympathetic to Allstate's contention that the documents were confidential and included proprietary information. Thus, the trial court acted within its discretion when it initially imposed the protective order subject to later review. See T.S., 157 Wn.2d at 423; Dreiling, 151 Wn.2d at 907.

. . .

More significantly, it is clear that the trial court exercised proper discretion when it vacated the protective order. During their depositions, Sullivan and Bjorback revealed inconsistencies between their oral testimony and written declarations.

Again, we review a trial court's discovery order for an abuse of discretion. T.S., 157 Wn.2d at 423; Dreiling, 151 Wn.2d at 907. And credibility determinations are for the trier of fact and are not subject to appellate review. State v. Camarillo, 115 Wn.2d 60, 71, 794 P.2d 850 (1990).

Here, the trial court expressed concerns about Bjorback's and Sullivan's declarations, based on their inconsistent deposition testimony. It concluded that Bjorback's and Sullivan's declarations were not credible. Furthermore, Allstate provided no other affidavits with concrete examples of why the trial court should consider the documents to be trade secrets and/or confidential materials. And Allstate had time and opportunity to present other declarations regarding specific prejudice because the trial court indicated so in its proposed decision, but Allstate failed to present any such declarations to meet the harm or specific prejudice test to show good cause.

Thus, without Sullivan's and Bjorback's declarations, Allstate provided no evidence to support its contention that the documents contained trade secrets and/or confidential information. It simply did not establish good cause. For that reason, the trial court properly vacated the protective order. There was no abuse of discretion. See T.S., 157 Wn.2d at 423; Dreiling, 151 Wn.2d at 907.
Lawyers around the country continue to seek these Allstate claims manuals and are continually told they are confidential. This decision has far reaching implications.
Lux was arrested on a bench warrant for failing to show up for a work crew. He had earlier pled guilty and agreed that failing to show could result in a warrant being issued. The work crew coordinator sent a letter to the court, the court issued a warrant, and Bishop was caught with Meth. He challenged the warrant as not being supported by an oath or affidavit.
If a trial court may issue a bench warrant for a probationer's failure to appear based on the probable cause supporting the original conviction, it may also issue a bench warrant for failure to serve a sentence based on the oath or affirmation supporting the original conviction. See Erickson, 143 Wn. App. at 663, 666-67. Therefore, the same oath or affirmation that supported Bishop's arrest warrant for his original third degree theft conviction supported the trial court's later warrant that it issued when he did not report for his work crew sentence.
The court did note that the better practice might be to sign those letters under penalty of perjury.
This is a land use case (LUPA). My standing policy prevails:
Land Use Attorneys
=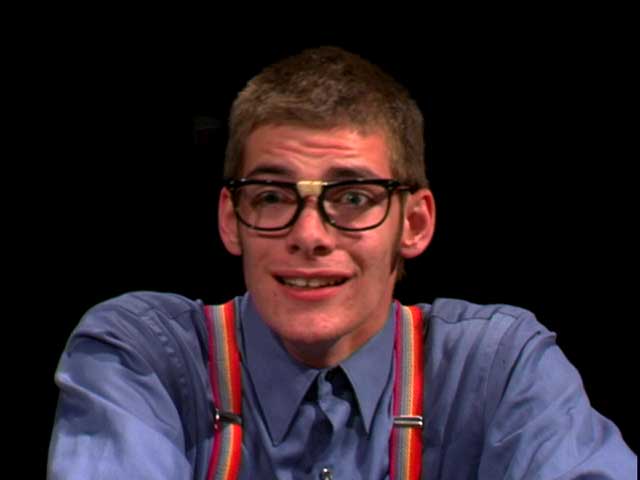 Subscribe in a reader